2016 DR Power 60" Driveway Grader (16 Teeth) 23250
On Sale


$600.00


Was $899.00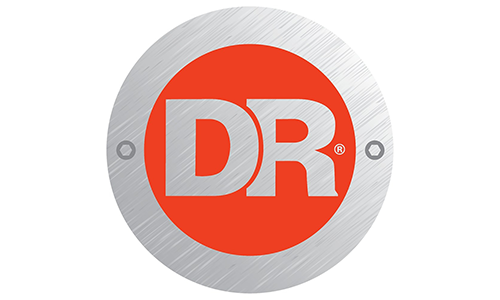 ---
Stock Image
Sale: Save $299.00 now until 12/31/2019
Model
60" Driveway Grader (16 Teeth) 23250
Overview
---
Description
Our wide-model Power Grader uses 16 carbide-tipped teeth to loosen and redistribute compacted materials on your unpaved roads. Remote control regulates depth. Tow behind your ATV or compact tractor. Far easier to use and more effective than a box scraper.
Features
Carbide-Tipped Scarifying Teeth - The scarifying teeth cut into the road surface, to loosen materials for redistribution. We graded over 100 miles of compacted, rock-hard limestone roads with no visible wear on the carbide-tipped teeth. This same material is used on well drilling bits and excavating equipment. It will last for an extremely long time.
Curved Side Rails - A patent-pending design, the unique shape of the side rails allows the leveling blade to remain at a uniform height even when raising and lowering the scarifying teeth.
Dual Hitch - One universal hitch works with all types of towing vehicles. Fits both pin-and ball-hitches.
Easy Hitch - Every Power Grader comes with both a pin-hitch and a ball hitch connector.
Leveling Blade - The heavy steel leveling blade remains at a uniform height during the grading process and distributes loosened material evenly over the graded surface.
Power Actuator - This powerful actuator raises and lowers the scarifying teeth to match the grading conditions. There's no need for hydraulics or a 3-point hitch. A wireless remote Up / Down Controller allows for push-button operation, from the seat of your towing vehicle.
Wireless Remote Control - This controller transmits a radio signal to a receiver on the actuator, enabling you to adjust the height of the scarifying teeth with the touch of a button. There's no connecting cable. The controller is so light (just 1 oz.), you can wear it on a lanyard (included) around your neck for easy accessibility.
Engine
Standard: Min 19 HP or 500 lbs; Lawn Tractor; Garden Tracotr; Utility Tractor; ATV; UTV
Chassis
Tires: 8" diameter; Number of Tires: 4
Dimensions
Blade: (Leveling) Solid 3/8" thick steel
Length: 111"
Shipping Weight: 266 lbs.
Weight: 187 lbs.
Width: 60"
General Information
Actuators: Linear 4" Stroke
Battery: 12-volt; 17 amp
Frame: Steel
Shipping: 47"L x 62"W x 16"H
Teeth: Carbide-Tipped Steel, 12 ; (Lowest Teeth Level) 9/16" below ground level; (Highest Teeth Level) 4.5" above ground
Warranty: Engine: 2 years residential; 90 days commercial; Machine: 2 years residential; 90 days commercial
Specs
Dimensions
Width

60 in.
Length

111 in.
General
Weight

187 lb.